Everyone Qualifies For Collateral Protection Insurance.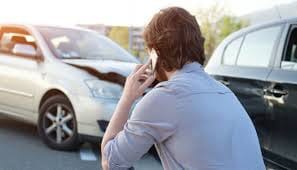 What is Collateral Protection Insurance?
When you finance, your vehicle is used as collateral to secure your loan. Your car acts as a form of protection for your lender.
If you were to total your car, your lender wouldn't be able to sell it for enough to cover your loan balance. That's why your loan agreement requires you to maintain certain auto insurance limits. Usually, lenders require you to maintain a comprehensive and collision insurance policy. A CPI policy is your lender's way of fulfilling your insurance requirement if your insurance policy is cancelled.
CPI is also known as force-placed auto insurance, lien protection insurance and auto loan protection insurance.
How does CPI work?
Force-placed auto insurance, or collateral protection insurance, is purchased by your lender when your auto insurance policy does not meet the requirements outlined in your contract. CPI provides the insurance that you need to satisfy your agreement and protects your lender by insuring your car against physical damage.
The policy also protects you as the driver. If you were to get into an accident without the proper car insurance in place, you could be responsible for paying for damage to the vehicle.
A CPI auto insurance policy will make sure that you're meeting the requirements set by your lender. Many times, the policy won't protect you as the driver. Lenders can purchase CPI policies that provide comprehensive and collision coverage to protect their investment and cover physical damage to the driver's car. When you purchase full-coverage auto insurance, you have the option of including liability and medical coverage, which are important to protect you, your passengers and other parties in an accident.